Preparing for a Winter Power Outage
Are you ready?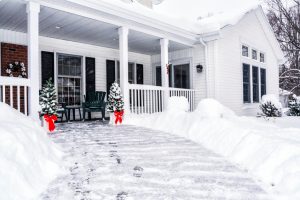 This winter is expected to be cold and snowy. Heavy snow and ice leads to power loss across the Niagara region every year, and this year could be worse than most.
How ready are you for a winter day and night without power?
Have you thought about how you'll keep the family warm? Who you'll call? What you'll do when the power goes out?
You could already be more prepared than you know. Many of our gas fireplaces don't actually need electricity to run (and wood fireplaces, well, only need wood to burn), so when the power goes out you already have a nice source of warmth in the house.
But there are other important ways to get ready for a prolonged power outage. Like…
Get an emergency bag ready.
You won't know how bad a storm can get until you're in the middle of a really, really bad storm. It's smart to keep a stocked emergency bag in a closet at the house. Stock it with:
Blankets.
Candles and matches or lighters.
Some energy bars.
Water.
A few pairs of heavy socks and extra sweaters.
Copies of important medical records.
Make sure your house is set up properly.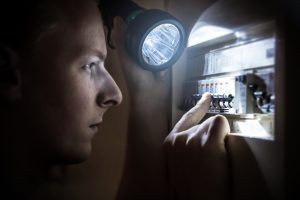 You could lose power any time, so make sure each floor or distinct area in the house has a working flashlight with back up batteries.
You have blankets and candles in your emergency bag, but there's no reason you shouldn't keep a few around the house too, with extra candles (beeswax candles can burn for many, many hours) you can easily light when it's dark.
Talk about your plan.
Creating an emergency plan for all members of the family, including your pets, and make sure all members are informed (maybe your pets can't quite be as informed as your kids).
If the kids wake up in the middle of the night with no furnace and no heat circulating the house while the adults are running around looking for blankets, flashlights and candles, they'll be afraid.
If they know the plan, you won't have to worry about calming them down. You can simply move them down to the family room, crank up the fire and enjoy the excitement of something different. Sleepover by the fire! Sounds pretty good to us.
Make sure you have water in the house.
Even if you don't drink bottled water on a regular basis (and we're with you, you shouldn't!), it's good to have a case or a few bottles in the basement for situations like this. IF the utilities are disconnected for an extended period of time, you'll at least have something to drink.
Record a list of emergency contacts.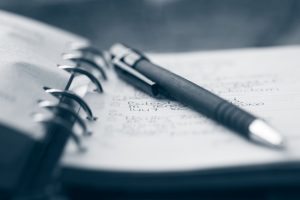 Address books are going the way of the dodo, but it's always good to have a pen-and-paper copy of your important emergency contacts, so you still have these numbers when your smartphone battery runs out. The numbers should include:
Police.
Fire.
Gas company.
Hydro company.
Neighbours.
You'll be able to call and stay updated on the situation with these important numbers (and an ancient, wired phone in the house).
Make sure you get your fireplace cleaned, whether it's gas or wood burning, so you know it's in good shape and ready to handle the increased workload should a storm keep your family without power for an extended time through the winter.