Heating Your House with a Gas Fireplace? 3 Things to Consider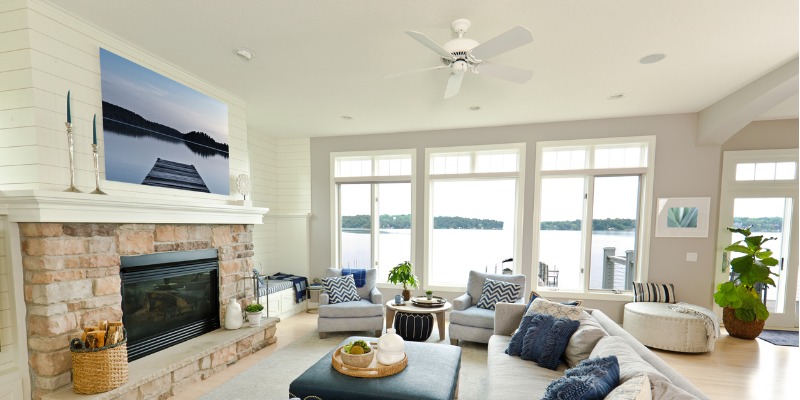 How to heat your house, or even a room, with a gas fireplace.
For some houses, a gas fireplace is enough to keep the whole place warm all winter long. For others, the gas fireplace mostly supplements furnace heat, allowing you to keep the thermostat a little lower and saving some money over the winter months.
However, if you use your gas fireplace, remember these 3 tips to get the most for every cent you spend on fuel.
1)Use ceiling fans.
Fans are amazing, and you're probably only getting 50% of the value out of any ceiling fan you have in the house.
Most ceiling fans have a switch so they can run clockwise or counterclockwise. In the winter, switch your ceiling fan to run clockwise. This will redistribute the rising head through the room, allowing you to burn the fire lower and set the furnace to a cooler temperature.
Combining a gas fireplace with a ceiling fan is one of the most cost-effective, energy-efficient ways to stay warm. If your family spends most social time in the same room, and that room has a gas fireplace, it's your smartest move.
But it's not just the ceiling fans.
Your furnace fan can run even when the furnace isn't, redistributing warm air through the house.
If you tend to stick to a few rooms in the house:
Keep the furnace fan set to on.
Close the doors and vents in your less used rooms.
Turn up the gas fireplace.
Enjoy.
It's less efficient than redistributing with ceiling fans, but for smaller, open concept houses, it's a great way to stay warm.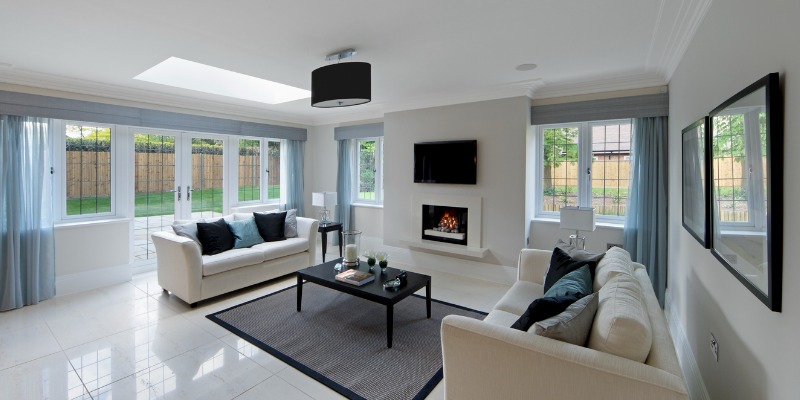 2) Sizing matters.
Bigger doesn't always mean better.
The size of a house might only require a 20,000 BTU fireplace to heat entirely, but lots of homeowners want to buy something larger. If a 20,000 BTU fireplace is enough, then a 40,000 BTU fireplace will really get the job done, right?
Not really. Matching the fireplace to the size of your home and heating needs is more efficient. You'll get more even, comfortable heat when you size your fireplace properly.
A 20,000 BTU gas fireplace can generally heat an area between 900 and 1,200 square feet. If your house is bigger, we can talk about larger units to do more.
3) You don't have to burn at the same volume all the time.
A lot of fireplace owners set the gas to the highest setting and always burn at that level.
The flames look beautiful, but the heat becomes too much on more mild winter days.
You can adjust the flame on your fireplace remote or the gas dial near your igniter switch. Choose a flame you can leave burning for a longer amount of time. It will make the room more comfortable and create a better, lasting ambiance.
We have a huge selection of gas fireplaces. Some are designed for looks, some for function and many others incorporate both.
Come by our showroom to see your new gas fireplace in person today.