3 Ways to Use Your Old Wood Fireplace
Lots of older homes have aged wood burning fireplaces that aren't quite suitable to hold a cracking blaze anymore. These little brick caverns sit unused in most cases, with the homeowners wasting a great opportunity for some unique changes to the aesthetic of the house.
Here are three great options to reuse that space.
1- Decorate it!
The easiest way to get more use out of this wasted space is to clean it out and decorate it.
Cleaning is pretty straightforward. Put down some newspaper on the surrounding floor and sweep out any ash. Grab a smaller brush for detail work, working the bristles into the corners and spaces between the bricks.
If you're a stickler, finish with a damp J Cloth.
Now fill the space up! A stack of birch or cedar wood looks great against dark brick, and bright vases topped up with colourful bouquets of flowers look great against any background. We've even seen a custom fitted aquarium sitting beautifully inside an old fireplace. The sky is the limit!
2- Repurpose it!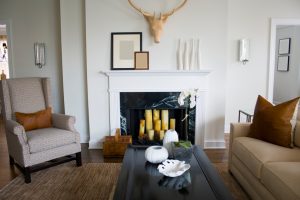 Part of the beauty of your fireplace is the interplay of light on brick, and there are lots of ways to keep that ambiance alive
Pick up 5 or 6 beeswax candles of varying sizes. These can last through hundreds of hours of burning and look better as they burn down.
Add an antique or rustic looking lantern. Some use liquid fuel, others use electricity or even candles. The design of the lantern will add some texture to the fireplace.
By returning elements of light to the fireplace you get the great ambiance with none of the cleanup and hassle of a fire.
3- Install a new fireplace insert!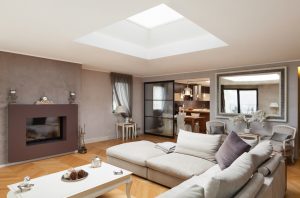 Maybe you've just let it fall into disrepair and you still want to enjoy the warmth and ambiance of a real fire at home.
We have a solution for that. A gas fireplace insert!
You can find a huge variety of designs, and certainly more than one option to suit your tastes and match the existing style in your home.
Installation can be done quickly in a single visit from a certified technician and you can start enjoying your fireplace as soon as this shockingly hot summer cools down.
Remember, a real fire cuts down on your heating costs in the winter by radiating heat into the room you most regularly use. With the fire going you might doze off with a good book a few more times this year. That's comfort!