Chimney Sweeping for Wood Burning Fireplaces
One of the most vital aspects of owning a wood-burning fireplace is ensuring the chimney is kept clean. Chimney sweeping is the only way to do this, and luckily, Stamford Fireplaces offers this crucial service year-round!  
So, what is chimney sweeping?
A chimney sweep will remove all creosote (an oily chemical substance) build-up from inside the chimney. Creosote causes a number of issues for fireplace owners and puts the safety of you and your family at risk. The best way to prevent any dangerous conditions for your fireplace and home is to regularly schedule a sweep. 
Reasons to get your chimney swept
Prevent Chimney Fires

 
A large number of house fires begin in the chimney with creosote. Practice fire safety and keep your chimney clean! 
Effectively Heat Your Home

 
When creosote builds up, it clogs your heating system and limits the effectiveness of your fireplace. This means you'll be waiting longer for less heat from your fireplace. 
Odour Control 

 
Creosote build-up creates an unfavourable odour throughout your home if not removed by a chimney sweep. I don't know about you, but I'd prefer the smell of fresh burning wood instead.  
Save Money

 
By avoiding chimney sweeps, you are only costing yourself more in the long term. More serious and expensive problems arise the longer you put off getting a chimney sweep. Save money by investing in cleaning your chimney regularly! 
 To learn more about chimney sweeping and wood fireplace maintenance, contact our team today. We are happy to help!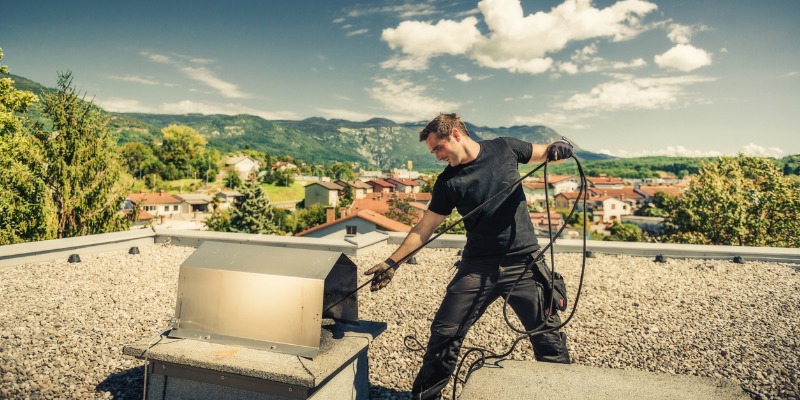 How often should you get your chimney swept?
There are no specific guidelines for how often to get your chimney swept because it depends on how much wood you burn. Typically, you should get a chimney sweep once a year. However, if you burn wood almost every day, then we recommend more frequent bookings.  
Can you sweep your chimney on your own?
If you're reading this and thinking "hmm I could do that on my own", we must warn you that taking the DIY approach isn't always a viable option. Most homeowners don't have the knowledge or tools to properly approach chimney cleaning, and many run the risk of actually making the fire hazard worse. For proper, quality sweeping, it's recommended you enlist the services of chimney cleaning professionals like Stamford Fireplaces. 
If you have a wood-burning fireplace and you need a trusted chimney sweep or need more information, click here to contact us!