Have You Seen the Stamford Fireplaces Design Centre?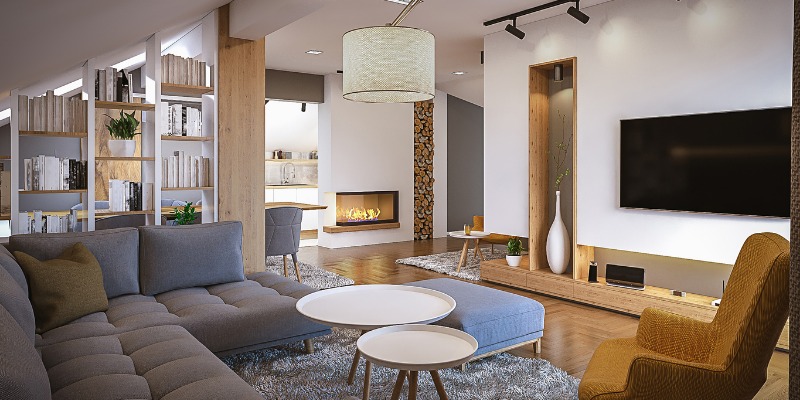 After you've decided to purchase a new gas or wood fireplace for your home, you then need to research things like:
Brands to choose from
Styles to fit your home décor
Delivery and installation
Pricing information.
And when you visit Stamford Fireplaces, you'll get all that information – and impeccable customer service too – when you step inside our sprawling design centre.
What you'll find
Located at 6997 Oakwood Drive in Niagara Falls, the design centre is 3,600 sq. ft. in size, half of which (1,800 sq. ft.) is dedicated to showcasing our fireplaces in action.
Although we specialize in fireplaces, we have other products for you to conveniently check out, such as:
Outdoor fireplaces
Fireplace tables and pits
Barbeques and grills
Direct vent gas fireplaces
Inserts
Wood burning stoves
Our comprehensive design centre is your one-stop-shop for all things fireplace-related for both inside and outside of the home.
Clean. Expansive. Easy-to-navigate. You'll find something beautiful and inspiring with each step you take.
Custom solutions
Since your home is unique, you may demand custom finishing that's just for you.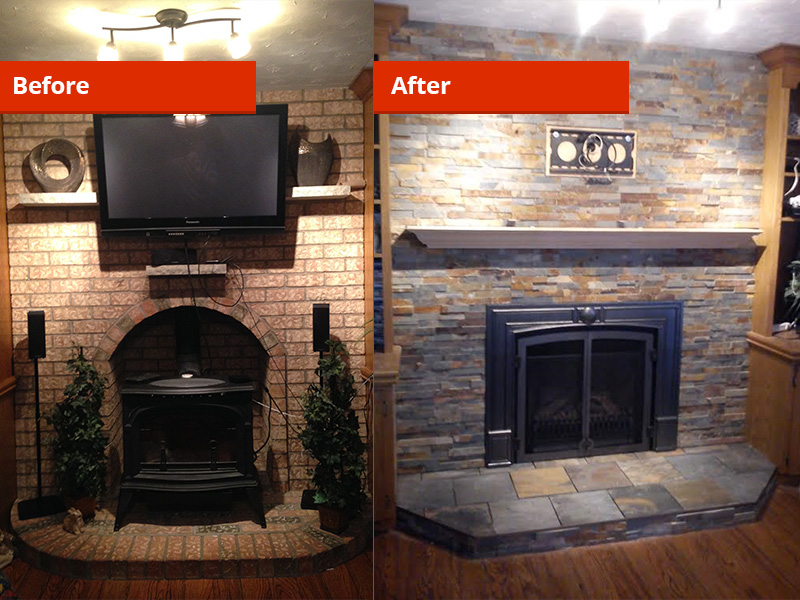 That's why we've dedicated a corner of the design centre to highlight the specialized, one-of-a-kind projects we've designed, built, and installed.
Here, you can see, touch, learn, and ask about custom services which focus on key areas:
FRAMING & DRYWALL: Discover how you can get a natural, clean, and smooth transition surrounding your fireplace.
STONE/TILE INSTALLATION: Get a first-hand look at how stone or tile finishes make your fireplace the focal point of the room and seamlessly blend with existing flooring and furniture.
FIREPLACE SURROUND REFACING: Find out how refacing instantly upgrades your current fireplace surround while keeping more money in your pocket.
CUSTOM MANTELS & CABINETS: Explore how Stamford Fireplaces can design and install custom mantels and cabinets to surround your fireplace.
Speak with experts
Whether you have questions about buying a fireplace or need answers about the services we offer, you'll always find friendly, approachable, and knowledgeable staff ready to help you out:
WETT certified
Licensed gas fitters
Product experts
Design consultants
Professional chimney sweeps
Architectural technologist
Sales and administrative staff
Just come up to any member of the Stamford Fireplaces team, and we'll be glad to take care of you.
Take a sneak peek inside
Want to know what it looks like inside the Stamford Fireplaces design centre before you come and visit?
Click here to take a Google 360° Tour inside from the comfort and convenience of your own home.
Come and visit the design centre today
It's one thing to tell you about the design centre, but it's everything for you to see it in person.
Located at 6997 Oakwood Drive (just off the McLeod Road exit of the QEW) we proudly serve Niagara Falls and the surrounding area.
Of course, you can always contact us anytime with your questions or comments without visiting the design centre.
Just let us know what information you need. We'll get back ASAP with the answers you need.