Is A Gas Fireplace Insert Right for Your Family?
Dreaming of a fireplace but think it's beyond your budget? Wood burning masonry fireplaces are beautiful, but costly to build, inefficient and difficult to add after your home is built – not impossible, but difficult.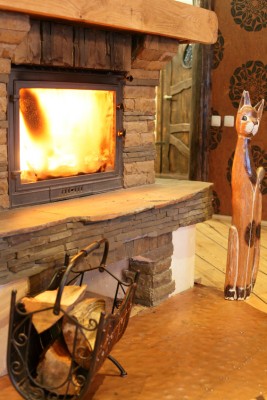 There are economical and efficient alternatives to give your family comparable ambiance without the prohibitive expense and construction. Most homeowners today choose a gas fireplace or gas fireplace insert, whether shifting from an existing wood burning fireplace to something more economical or adding a new feature to the house.
These are the 4 reasons we hear customers talk about all the time.
1. Design Flexibility
Typical masonry wood fireplaces need a proper foundation to carry their weight, making them difficult to add after initial home construction.
Gas fireplace inserts are much lighter in weight, requiring no special construction, so you can place them almost anywhere in the house.
Finishes go beyond brick or stone to include contemporary plaster, tile or cultured stone.
2. Ease
Unlike masonry fireplaces requiring professional masons to install, gas fireplaces can be a DIY project with a few skills, provided you follow the manufacturer's installation guide and have the fireplace WETT inspected upon completion.
We recommend professional installation. It gets the job done quicker and leaves you with greater confidence in the safety and code compliance of your new fireplace.
If you do decide to install the fireplace yourself, the insulated firebox can be framed in with wood or steel studs, drywall or cement board prior to adding finishing layer. Installation can be completed in a single day.
3. Construction cost savings
Less expensive material, less specialized trades and less installation time results in savings on the bottom line versus a typical masonry unit.
It's not only the cost in dollars, but the cost in disruption to your life. A masonry fireplace takes days, sometimes weeks to install, while a gas fireplace insert or gas fireplace can install in a day.
If you have pets or young children in the house, there is a lot to be said for less disruption to your daily routine.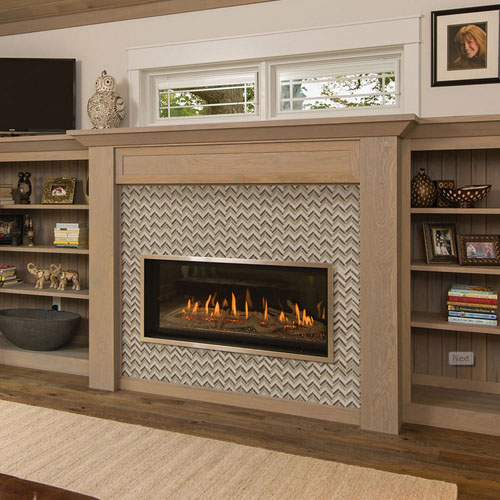 4. The big one – efficiency
Prefabricated gas fireplaces are built to the highest efficiency standards. The only fireplace you might get more efficiency from is a pellet stove, and that's a best-case scenario. Gas fireplace inserts or gas fireplace employ sealed glass frontages to (among other things) keep the cold out when not in use, improving early fire burning efficiency.
They are also engineered to meet the latest emissions ratings, with more fuel consumed and producing heat for your family than earlier models. Some have heat dump capabilities to move excess heat to harder to reach areas like the basement or adjacent rooms.
Whether you're building a new home or cottage, or if you would like to renovate your existing one, a gas fireplace or gas fireplace insert is a great, affordable option. Stop by our showroom to find to pick out your style. We'll help you choose the proper size for your space so you get maximum enjoyment.