What Happens at Your FREE In-Home Estimate with Stamford Fireplaces?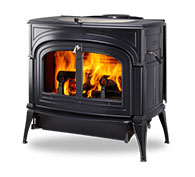 You're interested in having a gas or wood fireplace from Stamford Fireplaces installed in your home.
(Good choice, by the way).
Your first step should be to visit our showroom and take a look at our selection of fireplaces in person.
From there, you can schedule a FREE in-home estimate and have us come to you anywhere in Niagara Falls and the surrounding area.
Here's what you can expect when we arrive at your front door.
It's all about you
 Some other fireplace retailers think it's all about them when they visit your home.
At Stamford Fireplaces, it's all about you.
We talk about when it comes to our products and services and how they can help you.
A few of the things we'll cover include:
Your design wishes: When it comes to your new fireplace.
Your schedule: You tell us when you're ready to choose the fireplace you want.
Your budget: Tell us the budget you have in mind.
Your next steps: Schedule your installation or think things over before choosing what to do next. It's all up to you.
"Very friendly helpful staff, the entire process down to the installation was very simple." – Samuel Noble, Google Review
Your Stamford Fireplace experts
Purchasing, delivering, and installing a new fireplace into your home is very exciting.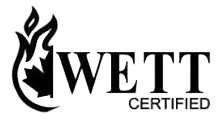 It also requires specialized training, care and attention to ensure it's done right and up to industry standards.
During your FREE in-home consultation, we'll discuss in detail the experts responsible for bringing your indoor or outdoor fireplace dreams to life:
Your WETT Certified Technician: A wood energy technology transfer (WETT) technician inspects your space and identifies and potential issues before you decide what to buy.
Your Licensed Gas Fitter: One of 10 on-staff gas fitters who will walk you through the process of taking your existing fireplace out and putting your new unit in.
Your product expert: Any time you have questions about a particular product or brand, a friendly sales staff is ready to provide helpful, easy-to-understand answers.
"The quality of merchandise and prompt service was more than could be expected. There should be more businesses that care even as much as 50% of what Stamford Fireplace does." – Janice Pelletier, Google Review
Our promise to you
From the moment your FREE in-home estimate begins until it ends, Stamford Fireplaces guarantees to:
Respect your home as if it were our own.
Give you 100% of our undivided attention during the duration of our visit.
Never pressure you into making a decision until you're ready.
Take as much time as needed to answer all your questions until you're satisfied.
And it's all done FREE of charge.
Because really, isn't that how it should be?
Book your FREE in-home estimate today
Plenty of homeowners in Niagara Falls are enjoying a new fireplace from Stamford Fireplaces.
For a majority of them, that positive experience began at the same place: Booking a FREE in-home estimate.
And when you do the same, you'll receive:
Professional advice
Personal respect
Punctuality and courtesy
After all, that's what we're all about.
Discover if for yourself. Request your FREE in-home estimate today.