Fall and Winter are Around the Corner. Fireplace Maintenance Should Be Done Now
You might not want to think about it, but the end of summer is rapidly approaching. And before too long:
The kids will be back in school.
You'll be back to work (if you took time off).
The days will get shorter and the nights colder.
School and family commitments will take up your time.
Oh, and Thanksgiving, Christmas, and New Year's will soon follow.
No doubt about it: You're going to be busy.
And that's just one of the reasons why you should schedule fireplace maintenance from Stamford Fireplaces.
Your chimney could use some TLC
When was the last time you booked chimney sweeping for your home?
Can't remember? Not quite sure?
Well, there's no better time than right now to get it cleaned and inspected in preparation for fall and winter.
As you know, your chimney allows smoke and other hazardous gases to escape your fireplace and exit your home.
But even if you didn't use your wood fireplace much in summer, there's still a chance leftover particles and creosote are still inside the chimney.
Come winter, here's what will happen:
You'll be using your fireplace more often and for longer periods.
New creosote will accumulate along with the leftover particles from summer.
The risk of a chimney fire increases.
Remember how downright cold fall and winter was last year?
Make sure your chimney can safely handle all the wood you'll be burning by booking a chimney sweeping visit today.
Spot any blocked vents beforehand
 Each time you activate your gas fireplace, carbon monoxide (CO) is produced.
Fortunately, your gas fireplace is connected to an outside wall or roof vent. So any nasty CO gets expelled outside of your home.
Over the summer months, it's possible for the following debris to get caught inside that vent:
Dirt.
Stones.
Litter.
Animal nests.
Food supplies (yes, once a collection of nuts a squirrel collected was found inside a vent).
Again, as mentioned earlier in this blog, you may not have used your gas fireplace much in summer – so the potential for CO buildup was minimal.
But in winter, you'll be using it a lot. The last thing you want is for something – anything – to be blocking the vent.
That's why now, when your vents are not in use, is the perfect time to get them looked at and tended to.
Peace of mind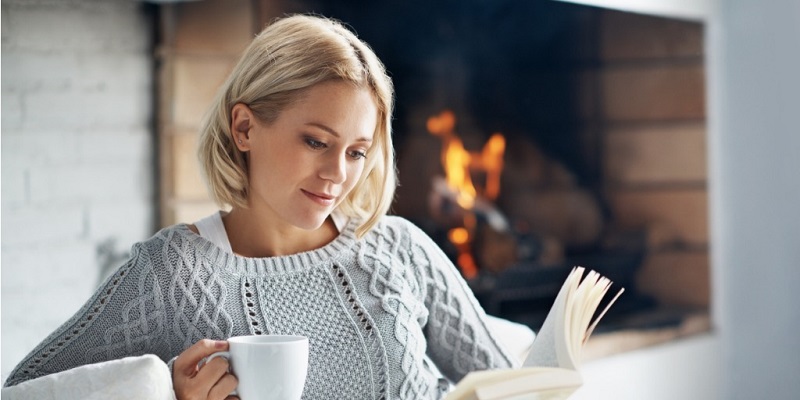 You know that positive feeling you get when you take care of things such as:
Getting an oil change.
Balancing your bank statement.
Going to the dentist.
You'll enjoy that same satisfaction once your fireplace has its annual cleaning and check-up.
Whether it's a wood or gas fireplace, you can rest easy knowing that each time you use it, it'll be clean and safe to use.
As life gets busy and hectic, it's easy to forget about common responsibilities around the house.
By booking fireplace maintenance now, you won't have to worry about that at all.
Less demand now vs. more demand later
When it comes to fireplace maintenance, it's always better to be weeks or months early rather than a day too late.
As mentioned on our fireplace inspection and cleaning service page:
Chimney sweeping services are very limited in Niagara region, and Stamford Fireplaces gets backed up on chimney sweeping service calls. To avoid a delay of weeks or even months, we recommend you book your annual chimney sweep and any other fireplace maintenance soon.
It may be August now, but in about 6 weeks, it'll be October. And you may have to wait for your fireplace maintenance visit.
We don't want that and neither do you.
That's why you should have us take care of it for right now.
Get an early start on fall and winter fireplace maintenance
Your fireplace needs professional care in order to operate efficiently when Old Man Winter is doing his worst.
(Remember that early April ice storm we had?).
Get a jump on your fall and winter home care. Contact us now to schedule your fireplace maintenance.