Hot, Hot, Hot. New Mandatory Fireplace Screens!
For over a decade, Canadian pediatricians have been pushing for mandatory fireplace screens on gas-fired glass front fireplaces. Now that the government has heard and acknowledged their voices, screens are mandatory parts of any gas fireplace with a glass front. While this may seem like an inconvenience for some, it's an important safety standard with the added bonus of helping to beautify your gas fireplace insert.
Dangers of Gas Fireplace Fronts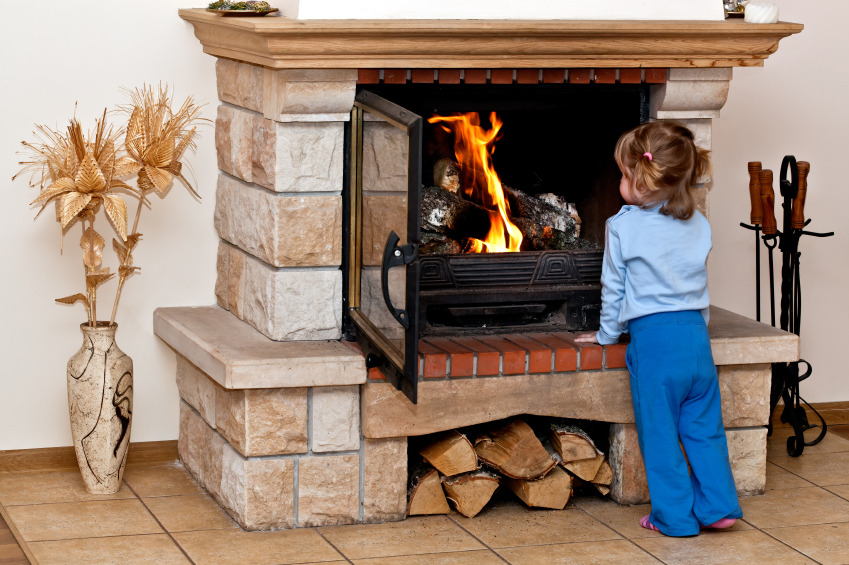 The pediatricians that were the driving force behind mandatory fireplace screens cited the fact that nearly 2000 small children suffered burns from touching the glass fronts of gas fireplaces between 1999-2009. The glass front of gas fireplaces can get as hot as 200 degrees Celsius within 10 minutes of being turned on and they then take 30 minutes to cool down to a safe, touchable temperature. Unfortunately, if you were among the many parents who didn't know this, your children were at risk for second and third degree burns from touching the hot glass surface.
Protecting Your Family and Home
While fireplace screens are commonplace for wood burning fireplaces, many people saw them as a primarily decorative element for gas insert fireplaces. This was partly because there was no danger from flying ash and sparks and because screens block the view of the ambient, flickering gas flames. However, fireplace screens in front of every kind of fireplace,  even wood stoves, protect your children and your pets from the dangerous heat generated by the unit. With a fireplace screen, you can enjoy the warmth of your fireplace with less worry about accidents.
Seamless Screens
The regulation requiring that all glass front fireplaces include a barrier went into effect on January 1, 2015, but our fireplace manufacturers were well prepared. Fireplace screens installed with glass front gas fireplaces have a seamless attachment to the unit, which means that they blend in perfectly with the style of your chosen fireplace. These built-in screens protect children, pets, and unwary adults from harmful burns caused by touching the hot glass fireplace front.
Safety and Beauty
The requirement that all gas fireplaces with a glass front possess a protective screen doesn't detract from the beauty of these units. The seamless screens appear as part of the unit thereby preserving the desired style. Additional, decorative detached screens are also available. There are various types of decorative fireplace screens that add decorative flair to the hearth in addition to the mandatory safety screen. Make sure that whatever style of additional decorative screen you choose, it's in proper proportion to the fireplace or it will overwhelm the hearth and create an off-balanced appearance.
Explore your fireplace screen options by contacting the team at Stamford Fireplaces today.