Fireplace Safety Tips for the Christmas Season
The Christmas season is almost here, so there's a good chance you'll decorate the space your family gathers in; stringing up lights, decorating the tree and hanging stockings by the fire.
Get into the spirit! But keep the following safety tips in mind when you transform the house into a winter wonderland.
1. Has your fireplace been inspected?
If you have a wood burning fireplace, it's important to have a professionally licensed chimney sweep clean and inspect your fireplace and chimney. Soot buildup could result in a chimney fire if this isn't done on a regular rotation.
*Note – Calling for a chimney sweep during prime heating season, October through April, could leave you waiting 1-2 months to score an appointment. Be proactive and call to book your appointment in the summer. Mark June 1st on your calendar and call to set your appointment then.
2. Check your smoke alarms and carbon monoxide detectors.
Be sure to test your smoke alarms and carbon monoxide detectors, and replace the batteries twice a year. Prevention is the best medicine. Replace the batteries May 1st and November 1st.
3. Keep flammable items away from the fireplace.
Whether you have a gas or wood burning fireplace, it's best to keep the Christmas tree away from the flames. All flammable items should be at least 3 feet away from the fireplace. That includes stockings and especially tinsel.
4. Don't burn your wrapping paper!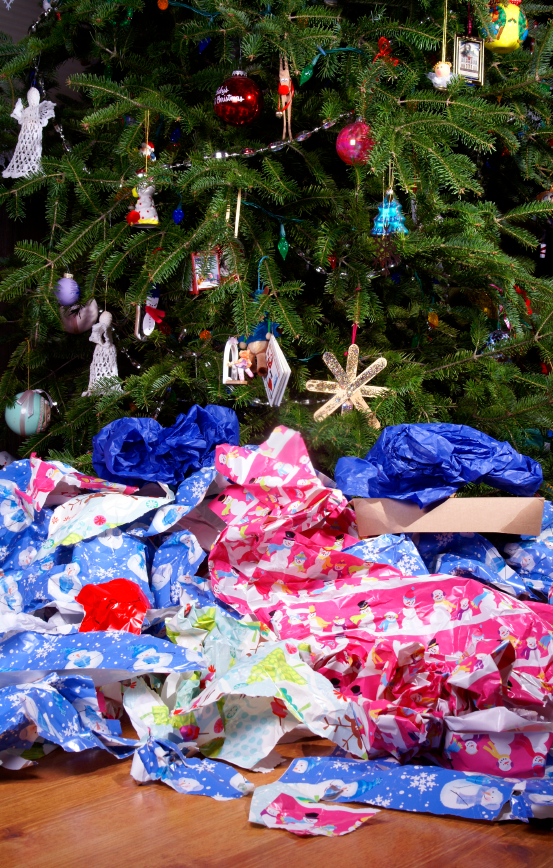 If you have a wood burning fireplace, don't burn your wrapping paper or any other paper with coloured ink. The fumes are toxic! Keep your wrapping paper out of the fire the same way you would keep plastic and rubber out of the fire.
5. Be careful about decorating your mantel.
Whether it's garland, lights or stockings hung by the fire, keep the following in mind:
Whatever you hang from the mantel should not hang down in front of the fire. Keep it high and away from the heat.
6. Always use your safety screen.
The safety screen keeps sparks (from your wood fireplace) from jumping out onto the carpet and keeps your toddler from stumbling into danger. It takes all of 5 seconds to put into place once the fire is burning, so there's no reason not to use it.
Be sure to keep these safety tips in mind as you prepare for the holidays.
Contact a member of our team for information or advice about indoor and outdoor fireplaces this Christmas season.