What Does it Cost to Install a Fireplace vs Wood Stove?
A fireplace insert or wood stove is a beautiful focal point and an energy-saving investment. If you are considering installing one of these wonderful home heating accessories, there are many choices.
It's difficult to offer an accurate quote, given the factors that go into pricing out a new fireplace installation. Generally, however, accurate price ranges for 2021 sit somewhere around:
$400 or so for a gas fireplace insert.
Up to $2,500 for a gas fireplace that requires vented.
A freestanding wood burning stove may cost up to $2,500 to install, if new venting is required.
A wood fireplace insert could cost around $600-$1000 to install.
We want you to make a wise decision on this investment, which will increase the value of your home, as well as provide comfort and ambiance for your family. Consider these factors as you decide on the right design for your family and budget.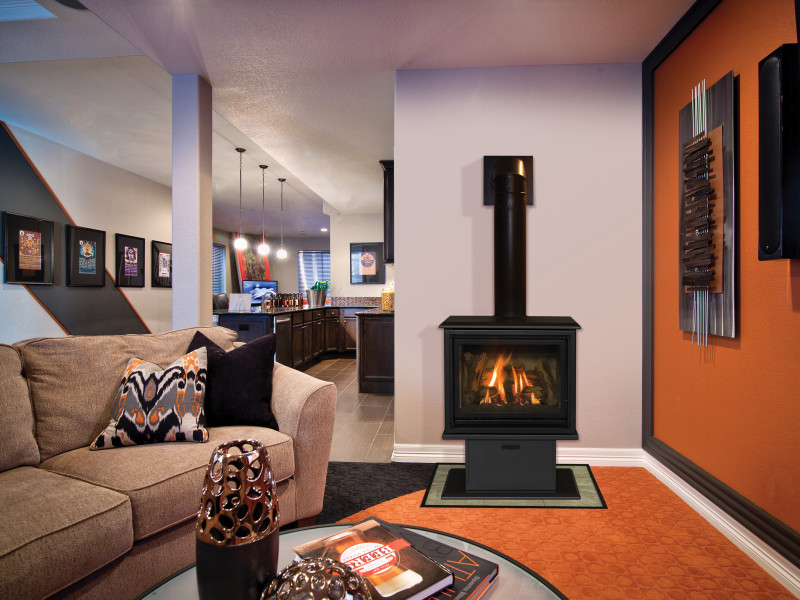 Existing Fireplace or Chimney
The first major component to assess when choosing an insert or stove is what you currently have to work with.
Is your chimney in good condition?
Does your chimney need a new linerr?
Is the current fireplace structurally sound?
Will it need major work to accommodate an insert?
For a wood stove, how much physical work is needed to remove an existing fireplace?
The answer to each of these questions impacts the overall budget you need to set aside for your project.
If the existing fireplace is in good working order, you shouldn't need a new chimney liner. Removal of old equipment is usually quick and easy for a pro, so installation under these circumstances should be quick and not too costly.
If you need additional materials or repairs, your cost goes up.
Heating Requirements for Your Space
Every space is different. To choose the right stove or insert for your home, you should:
Look at the size of your room and;
Whether you intend to use the new fire appliance for heat or as a nice accent.
Stoves and inserts range from small to large, generating 26,000-99,000 BTU depending on the type of fuel you use. If you have a small space, or you only want auxiliary heat in a larger space, a smaller stove or insert will meet your needs and keep costs down.
If you have a larger space and need a solid heat source, bigger may be more costly in the short term, but will pay off with energy savings in the long term.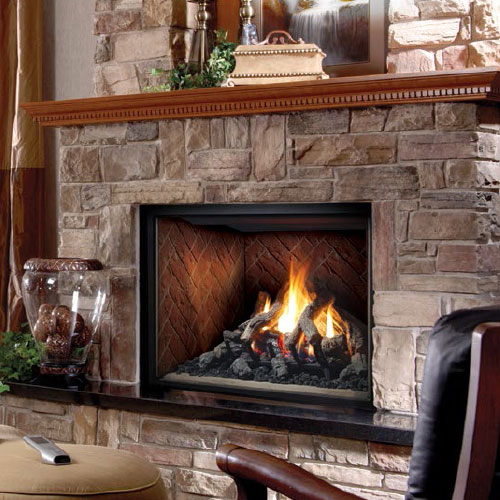 Accessories
Stoves and inserts come in a wide variety of shapes, colors and sizes. You can also opt for additional features like:
Oversized surrounds.
Pedestal bases.
Embossing.
Screen, arched or radiant doors.
As a long term investment in your home, it is important your selection fits your lifestyle and the overall feel your family is going for. Consider all the options, your intended use for the fireplace, and your overall style, then balance that against your budget.
Long-Term Savings and Local Rebates
As we all become more conscious of energy costs, it is important to understand the long-term impact installing a new insert or stove has on your monthly spending.
Open fireplaces typically allow an average of 8% of the furnace-heated air in your home to escape up the chimney. That's 8% of your heating bill every month recovered when you enclose your fireplace with an insert, or replace it with a wood stove.
In efforts to promote more energy efficient homes, provinces and government agencies periodically run rebate offers to encourage homeowners to make improvements. This can save you hundreds of dollars up front, in addition to the long term savings.
Fireplace inserts and wood stoves are a terrific investment for any home owner. If you are ready to explore your options, contact us today to book your free design consultation.