How to Whitewash Your Brick Fireplace

A certain style of brick fireplace is timeless, but yours might not be.
A handful of homebuilders in the area jumped on a brick fireplace trend which was, at the time, highly desirable. And it's not a bad look today, but it can look a little dated.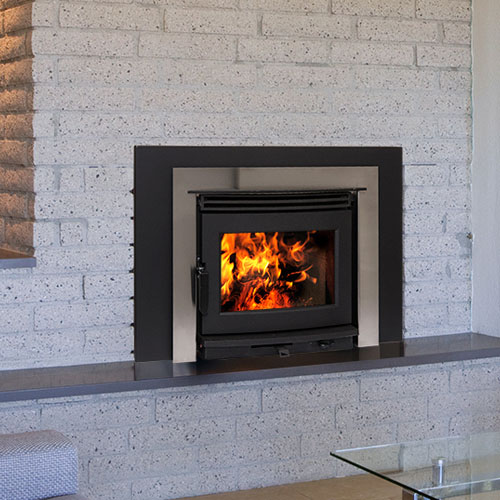 The imposing, exposed brick look is still a great trend in the kitchen, perhaps as an accent wall in your basement bar, but not as a focal point in your primary family room. It's too rough, industrial.
If a big renovation isn't in the budget right now, you don't have to keep looking at that reminder of the 90s every day.
Your solution:
A quick, affordable and glorious white wash.
Here's how you can get that whitewashed look in just 7 steps that shouldn't take more than a few hours over the next week or so.
Get that whitewashed look in 7 steps
Clean the old bricks. Most brick fireplaces are still in good condition and only require some mild dish soak, water and a rag to get the dust and dirt off quickly.
Create your paint and water mixture. In a large bucket, mix water and your chosen shade of white at a 50/50 split. A stark white can look a little too sharp on the brick, so we recommend a shade of white, like eggshell. Adding more water to the mixture allows more brick to show through. Test on a small area and adjust to your liking.
Protect the mantle and fireplace insert. Keep drops of paint from getting on these surfaces so you don't have to struggle with cleanup later.
Paint, paint, paint. Apply paint to the brick and make sure you work into the cracks and border for a consistent whitewashed look.
Take a step back and decide if you like it. You can remove some of the paint with your rag if you feel you applied to liberally. We even recommend running the rag across the entire surface to create a more blended, natural appearance.
Wait. The paint will settle into the brick as it dries. If it doesn't look right after drying, just add another coat. Best to use the same mixture of paint and water as your original coat.
Have a fire! When the paint is all dry, put everything back on your mantle and start up a nice fire. The whitewash will give your room a whole new ambiance.
So there it is! A nice new look for your family room without a lot of time or money spent.
Of course, if you want something more dramatic, we can help there too.
Stop by our design centre and have a look at everything we have to offer. We're just around the corner!